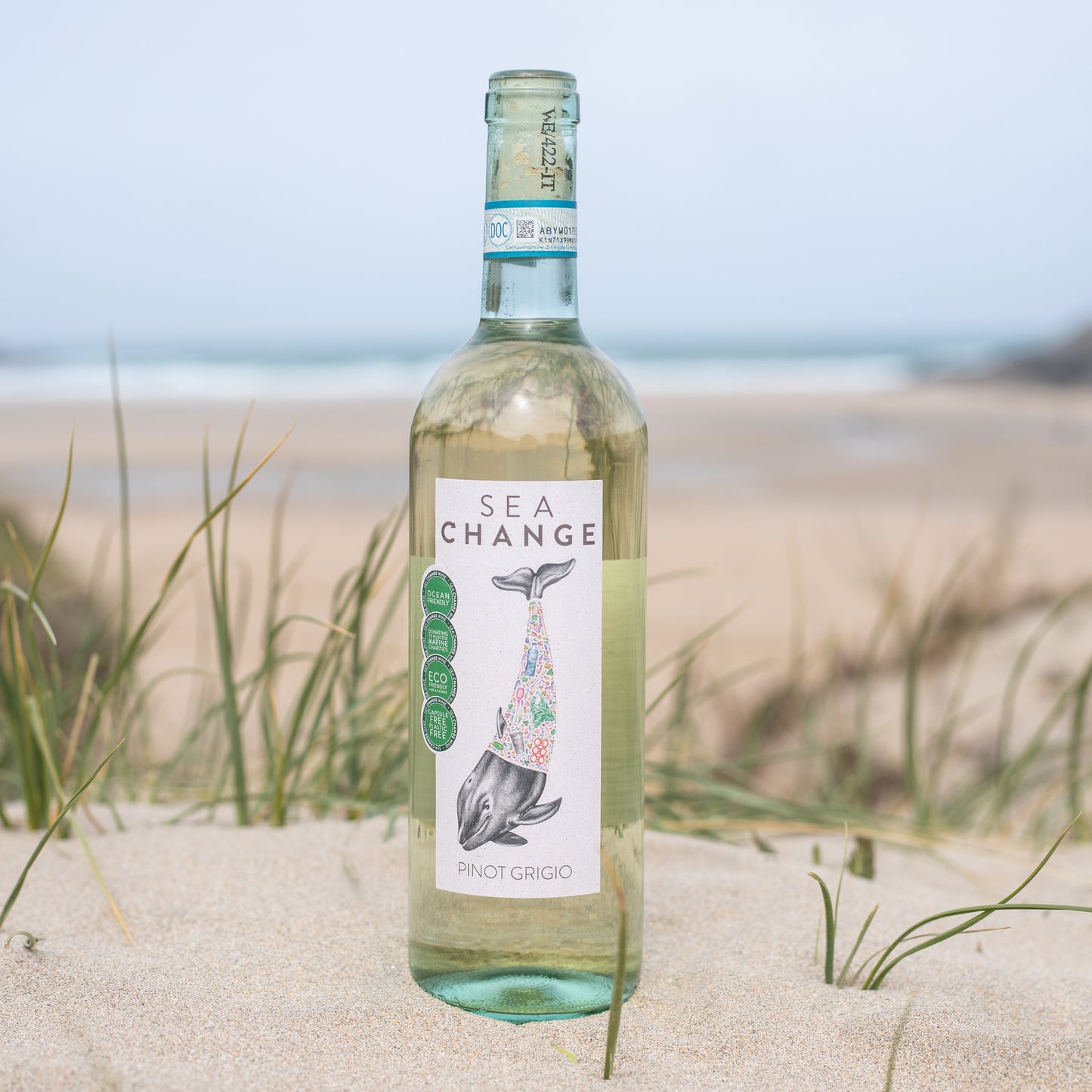 Let's take a look at Pinot Grigio...Some of the facts might surprise you, and you can impress your friends with your wine knowledge whilst sipping a cold glass or two!
1. PINOT GRIGIO GRAPES DON'T ORIGINATE IN ITALY
Like Prosecco or Prosecco Rosé, Pinot Grigio is a wine type synonymous with Italy.
While the Pinot Grigio style of wine originated in Italy, the Pinot Grigio grape variety itself (the type of grapes the wine is made from) was in fact born in Burgundy, France, where they are called "Pinot Gris."
The typical Italian Pinot Grigio - a light, crisp, and floral wine - was certainly invented in Italy, particularly in the cooler North-Eastern parts of the country, mainly Veneto - but also Lombardy, Friuli, Trentino, and Alto Adige.
This style of white has become so popular among wine drinkers worldwide that many other countries have joined the Pinot Grigio craze and started producing it.
Outside of Italy, Pinot Grigio is now predominantly made in California, Australia and Slovenia.


2. PINOT GRIGIO GRAPES ARE NOT WHITE 
Pinot Gris grapes are a mutation of the red grape Pinot Noir. The skin of Pinot Gris grapes have a distinctive greyish blue, slightly pink colour, hence its name.
The French refer to the grape type as Pinot Gris, and the most famous examples of Pinot Gris wines are made in Alsace, a cooler Northern wine region of France.
In line with their descriptive precise naming habits, the Germans call it Grauburgunder, or 'the grey grape from Burgundy'.
When growing the grape in Italy, the Italians simply translated its name to Pinot Grigio.


3. PINOT GRIGIO WINES ARE NOT THE SAME AS PINOT GRIS 
Although the grapes used to make both are virtually identical, the style of winemaking is what sets these two varietals apart.
They're different in the sense that Pinot Gris winemakers opt for much riper grapes, offering a more full-bodied, drier, and richer experience.
In contrast, the Italians harvest the wine slightly earlier in the season, giving Pinot Grigio wine a fresher and crisper finish, making Pinot Grigio the perfect summer white wine.
The final taste of a wine also changes based on the "terroir" (the environment in which the grape is grown).
It's no surprise that Pinot Grigios vary in taste, then, as they are grown in such varying landscapes, from Northern Italy to the Californian coast.
While Pinot Grigios grown in Northern Italy are more acidic and dry in texture, those grown in California benefit from a hotter, drier climate and different soil, giving the wine greater depth and fruitiness, bordering on the style of unoaked Chardonnay. 


WHAT'S SPECIAL ABOUT SEA CHANGE PINOT GRIGIO?
Our Sea Change Pinot Grigio is a wonderful example of this popular grape variety from Northern Italy.
Famed for its bright citrus flavours, zippy acidity and refreshing minerality, it's easy to see why Pinot Grigio is so in demand.
Far from the warmth of the Mediterranean, it is the Alpine climate of the Friuli Venezia Giulia region that gives Sea Change Pinot Grigio the freshness that we all love. It's also the reason why it is such a good food match, or to keep it simple, served ice cold whilst basking in some warm summer sun!
Sea Change Pinot Grigio is full of bright citrus fruit: the zest of ripe lemons is married beautifully with the delicate floral notes of Jasmine and Orange Blossom.
On the palate, the wine's lively acidity and underlying minerality make it mouth-wateringly moreish.
WHAT ABOUT PINOT GRIGIO ROS
É?
For those that love Pinot Grigio but also appreciate a pale pink rosé, Pinot Grigio rosé provides the best of both worlds.
Pinot Grigio rosés vary in taste but tend to lean towards the drier side with subtle notes of citrus.
Sea Change Pinot Grigio Rosé is a wonderfully refreshing and vibrant dry rosé. Packed full of rich summer fruit with balanced acidity and a delicate floral nose - it's a real crowd-pleaser. 
We've combined everything we love from Pinot Grigio with the fruity and flavoursome characteristics of rosé.
This is a wine that can be enjoyed on its own or as a great match to many food pairings.