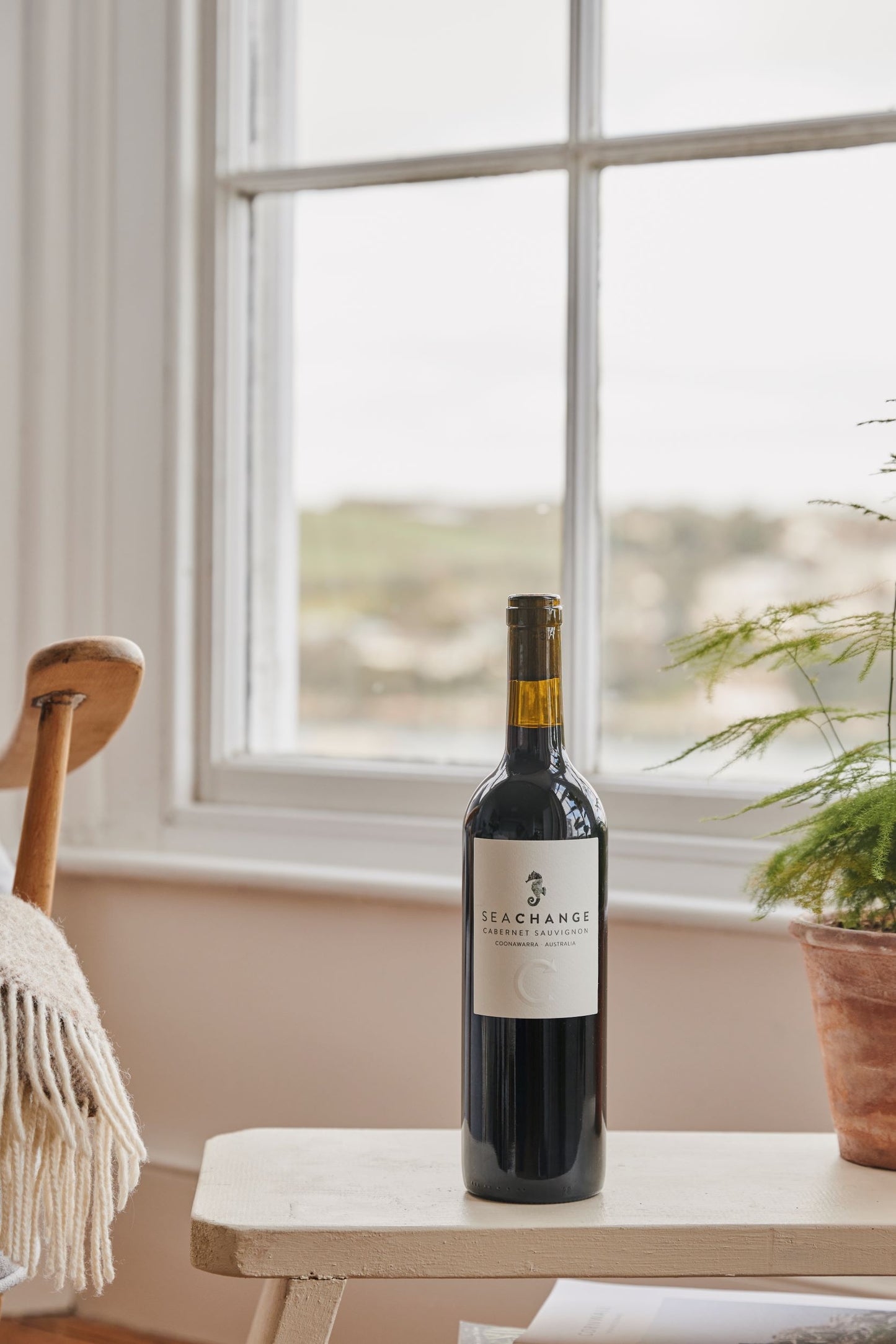 We scoured vineyards across the globe for over two years in our quest to find a premium red wine good enough to join our range. The search was definitely worth it, however, with Sea Change Coonawarra Cabernet Sauvignon already establishing itself as a firm favourite among our customers.
A UNIQUE TERROIR
Coonawarra is located in the south-eastern corner of South Australia between Adelaide and Melbourne. Its low, flat plains are part of the Limestone Coast and, despite being a relatively small area, globally it's one of Australia's best-known wine regions.
The region is credited with producing some of the best red wines the country has to offer, thanks in part to its famous 'terra rossa' soils.  Meaning 'red soil' in Italian, the terra rossa is a type of red clay produced by the weathering of limestone over many thousands of years and coloured by iron oxide.
Although Coonawarra is around 50 miles from the coast, it also benefits from maritime influences thanks to its flat terrain. Unlike many other wine regions in South Australia, it has a more moderate climate due to cooling ocean currents carried in from the south coast. Its cold winters and cool summer night temperatures provide ideal conditions for growing world-class fruit and producing award-winning wines. Indeed, with two award wins before it had even reached the UK, Sea Change Coonawarra Cabernet Sauvignon is the perfect addition to our premium wine range.
A WINE WITH SERIOUS PERSONALITY
Coonawarra is not a recent arrival. Its first vines were planted in 1891 by Scottish settler John Riddoch, and this is a region whose quality wines have evolved over time. We are delighted to team up with a family winery owned and managed by its fourth generation, working with us to produce Sea Change Coonawarra Cabernet Sauvignon - a wine with serious personality!
This is an intense, full-bodied wine with dark berry and chocolate aromas with a ripe plum core. Long, slow ripening means our grapes have time to really develop flavours, bringing a fantastic richness and complexity to every bottle.
As part of our premium range, Sea Change Coonawarra Cabernet Sauvignon features our seahorse label, just like our Provence Rosé and Marlborough Sauvignon Blanc wines. Why not try all three with our Premium Pack, available here.
The seahorse is a beautiful marine creature facing threats including habitat loss, pollution, climate change, overfishing, and bycatch. For every bottle sold, we donate to our marine charity partners who are working across the globe to protect our oceans with over €300,000 raised to date.
FUN FACT
Seahorses have excellent eyesight and their eyes are able to work independently on either side of their head, meaning they can look forwards and backwards at the same time – this is particularly useful as they hunt for food by sight.