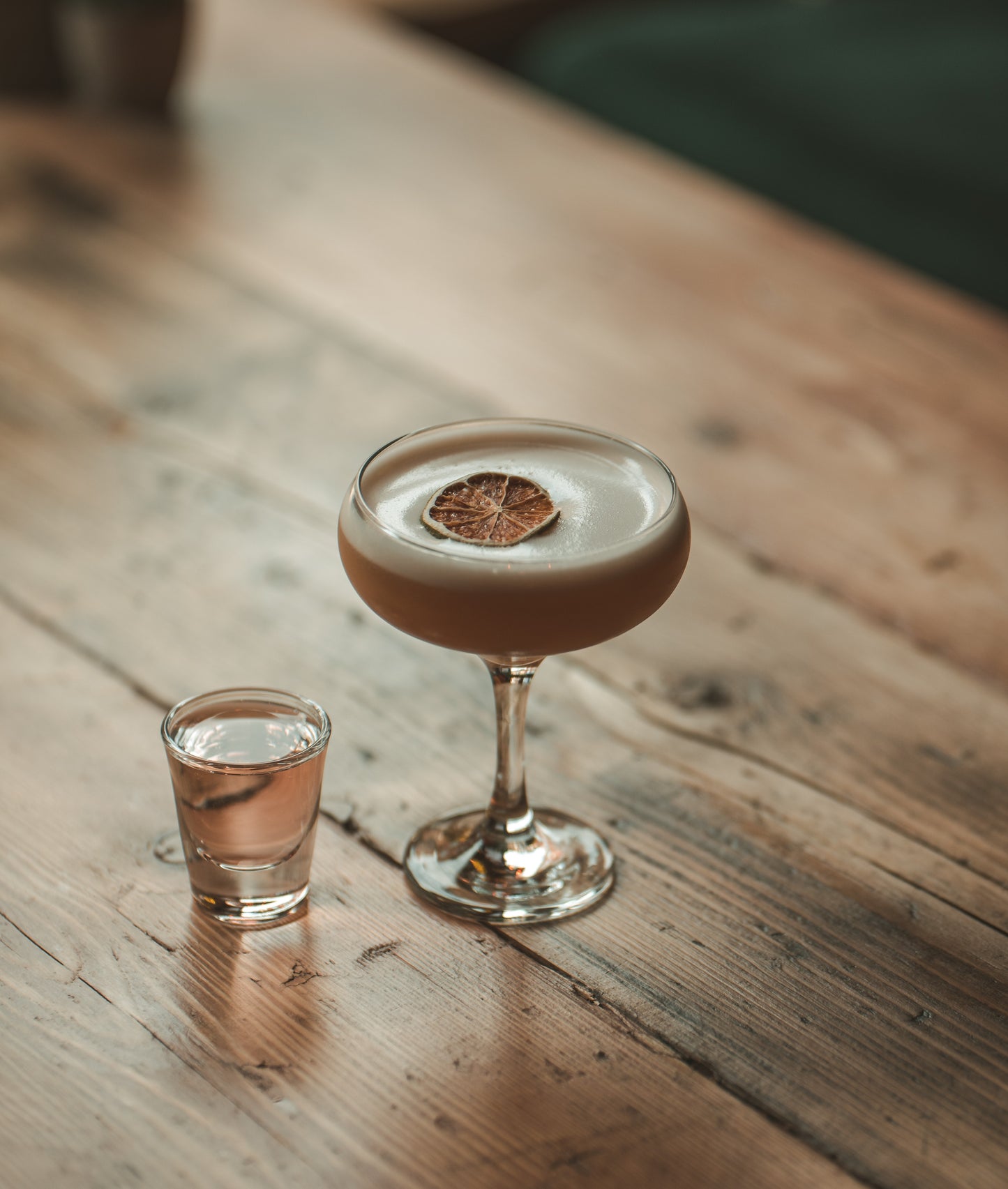 The Bunda
One look at this gorgeous cocktail and we knew we had to add it to our collection! It's been designed by Marcin at www.thejam-factory.com in Hereford. A newly launched, fully plant based bar with sustainability in mind, it's the perfect match for Sea Change Wine.
What you'll need
37.5ml Stolichnaya Vodka
12.5ml Briottet Crème de Peche
Peach purée
Lemon juice
Vanilla syrup
Foaming bitters
Ice
Make your own
Hard shake* all ingredients apart from the Prosecco Rosé, and double strain into a coupe glass. Garnish with a dehydrated lime wheel, and serve with the Sea Change Prosecco Rosé alongside it in a shot glass.
*Despite the name the hard shake is, in fact, quite gentle! It's intended to move the ice around the cocktail shaker in a triangle rather than back and forth from end to end and is ideal for cocktails that you want to serve slightly frothy and aerated.
Photography courtesy of @joelhoddellphotos