Sea Change Wine

Tags:

0% alcohol, 0% Prosecco, 0% wine, alcohol free champagne, alcohol free in a can, alcohol free Prosecco, alcohol free wedding, alcohol free wine, alternative to champagne, aluminium cans, boho wedding, bubbles, canned prosecco, canned wine, charity, eco décor, eco friendly wedding, eco parties, eco wedding, eco wedding ideas, eco wedding inspiration, eco wedding inspo, eco wedding planner, eco wedding tip, eco wedding wine, eco weddings, Eco wine, environmentally friendly wedding, event table décor, fizz, Mr & Mr, Mr & Mrs, Mrs & Mrs, non alcoholic drink, non alcoholic prosecco, non alcoholic wine, non drinker, non-alcoholic sparkling wine, plastic free wedding, plastic free weddings, Prosecco, Prosecco DOC, prosecco in a can, romantic wine, Sea Change Free, Sea Change Prosecco, Sea Change Prosecco Rosé, Sea Change Wine, sparkling wine, sustainable wedding, sustainable wedding venue, sustainable wine, unforgettable weddings, unique wedding, unique wedding décor, wedding decor, wedding drinks, wedding inspiration, wedding inspo, wedding table setting, wedding tips, wedding wine, weddings inspired by nature, wine for weddings, zero waste wedding
If you've recently got engaged - congratulations! Planning a wedding is exciting and it's one of the most memorable events of your life but, with some thought, you can also prevent it being the most wasteful. Read on for some of our top tips and advice to make your big day as earth friendly as possible and show the planet as much love as you show your partner!  
---
Sea Change Wine

Tags:

Australian Cabernet Sauvignon, Australian red wine, Australian wine, Cabernet Sauvignon, charity, charity partners, Coonawarra, Coonawarra Cabernet Sauvignon, donation, Father's Day, Gift, gift ideas, Gifting, giving back, Limestone Coast, ocean conservation, plastic-free, premium red wine, premium wines, Provence, Red Wine, Rosé, Rosé wine, Sea Change Wine, Sea Horse, seahorse, South Australian wines, Terra Rossa, wine, wine delivered, wine gifts, Wine Packs, wine presents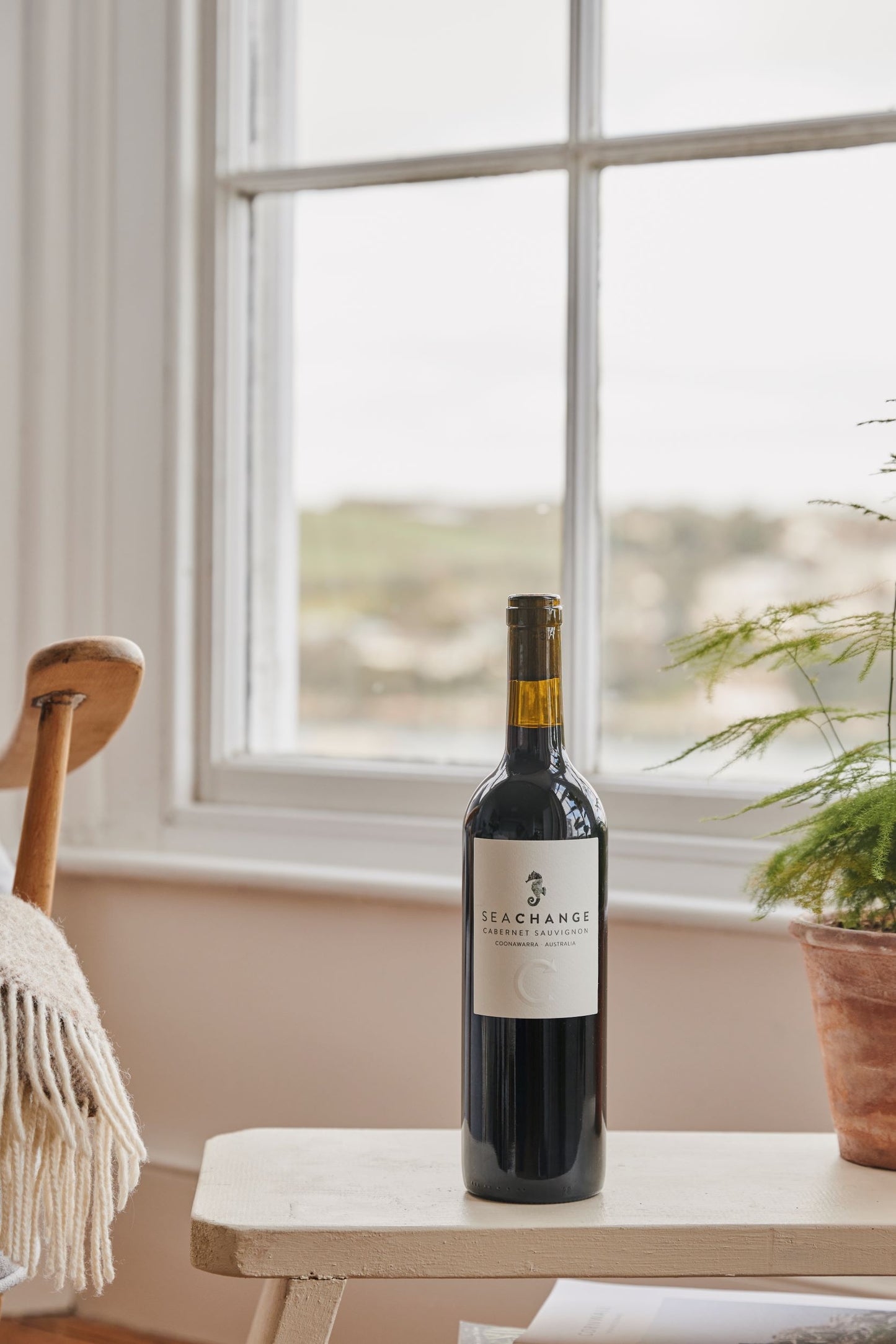 We scoured vineyards across the globe for over two years in our quest to find a premium red wine good enough to join our range. The search was definitely worth it, however, with Sea Change Coonawarra Cabernet Sauvignon already establishing itself as a firm favourite among our customers. A UNIQUE TERROIR Coonawarra is located in the south-eastern corner of South Australia between Adelaide and Melbourne. Its low, flat plains are part of the Limestone Coast and, despite being a relatively small area, globally it's one of Australia's best-known wine regions. The region is credited with producing some of the best red wines the country...
---
Today is World Turtle Day so we're looking at the incredible work of our charity partner, the Olive Ridley Project.